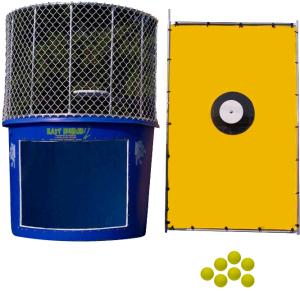 Setup area: L:7' X W:15' X H:10'.
Actual Size: L:7' X W:15' X H:10'.
The Dunk Tank is the most friendly way to submerge the person of your choice is water! Whether it be a boss, coworker, teacher or anyone else, this is a lot of fun and provides some great photo oppertunities.